About Aston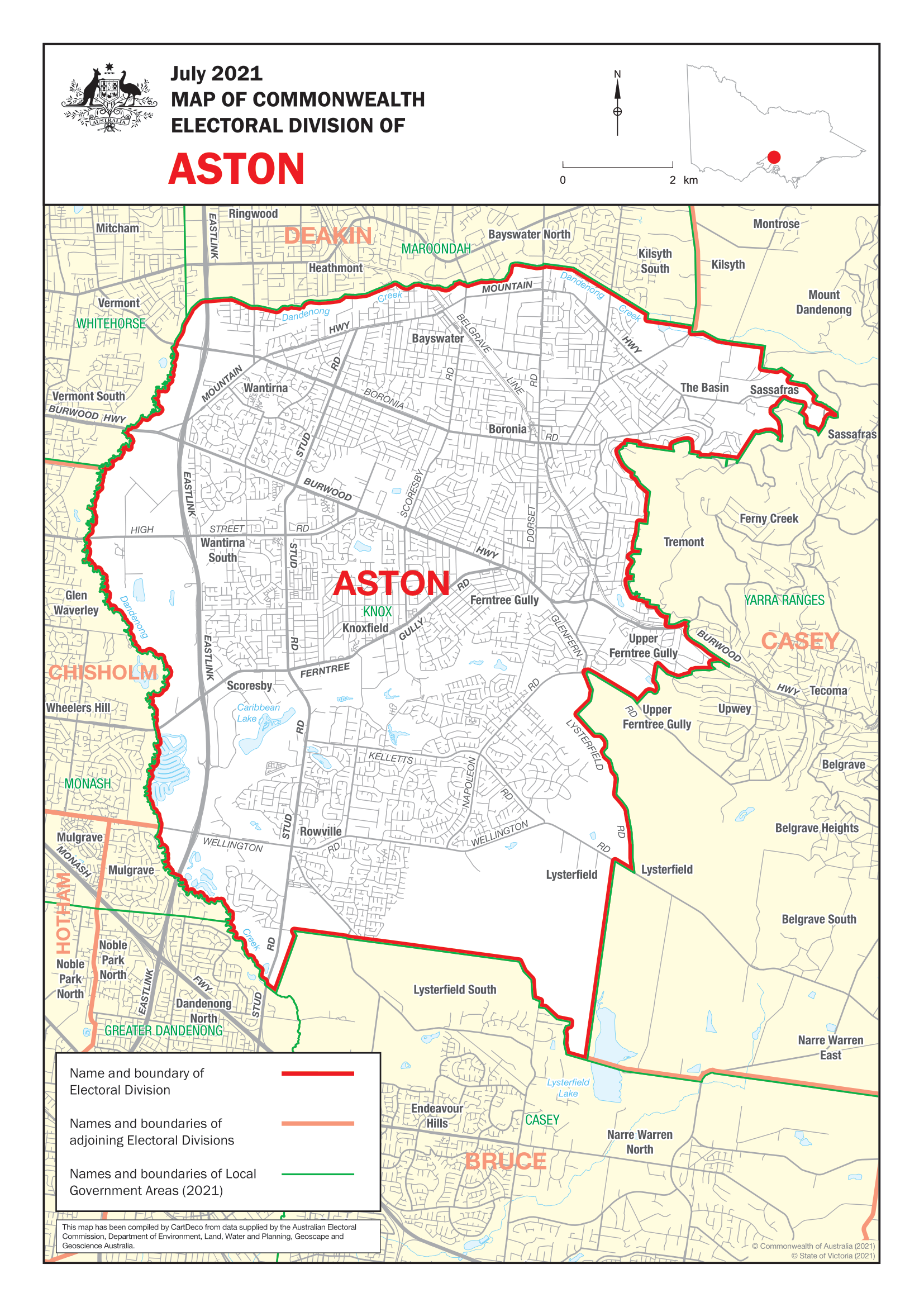 About Aston
State/Territory: Victoria
Date this name and boundary was gazetted: 26 July 2021
First election this name was used: 1984 federal election.
First election this boundary was used: 2022 federal election.
Area: 114 sq km
The division of Aston consists of:  Local Government area: Knox City Council.
Comprised of three Victorian State Government districts: Bayswater, Rowville and parts of Monbulk
For the current Victorian State members, please refer to Parliament of Victoria
For the current Australian Federal members, please refer to Parliament of Australia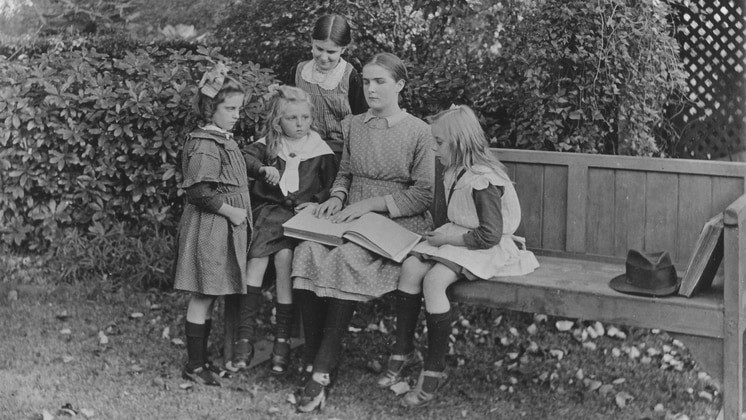 Caption: Tilly Aston teaching braille to children as a young woman.
Matilda 'Tilly' Ann Aston
The Federal electorate Division of Aston was named after Tilly Aston.  Matilda (Tilly) Ann Aston (1873-1947) was born on 11 December 1873 at Carisbrook, Victoria.  Tilly had defective eyesight from birth, and just before her seventh birthday, she became completely blind.  When working as a music-teacher, she realised that those with vision impairments received no help nor assistance. With a few friends, Tilly founded the Victorian Association of Braille Writers and the Association for the Advancement of the Blind, campaigning for blind voting rights in 1902, transport concessions in 1901, and free postage for Braille material in 1899. Now called Vision Australia, it is the same group that organises the annual Carols by Candlelight.  Tilly decided to become a teacher at the Victorian School for the Blind in 1913 but was rejected due to the school's lack of confidence in a blind teacher.  Protesting, she asked for a four-month trial to prove that being blind would not be an obstacle and passed with flying colours. In 1935, she was awarded a Commonwealth grant and received the King's Medal twice for her distinguished citizen service.  Her legacy continues to this day, assisting vision-impaired Australians nation-wide and working towards a better future.